The world is your playground.
McDonald's Sensational Custom Signage.
The Factory have been working with McDonalds for some time now. We have manufactured and installed a huge range of stunning signage, wayfinding, and wall graphics. We are extremely proud to be able to put our name on this custom fit out, for McDonalds Ballajura.
This state of art building consists of spinning puzzle graphics to promote an interactive playground for their customers, Donation box graphics to help support the Ronald McDonald House Charity and a wide range of wall graphic panels to create a playful experience.
The build and install team did an amazing job with completing this fit out. The McDonald's project included:
Aluminium Composite Panel Graphics
Direct printed in full colour onto premium white Aluminium Composite panels, to ensure a smooth surface and protection for high traffic. The ACM panels are the perfect surface for digital printing, creating a high-quality appearance. This design also included a magnetic activity board with cut out fries, printed directly onto magnetic film.
Wall Graphics
Digitally printed onto wall graphic film and applied directly onto the wall. Wall Graphics create a memorable experience and can be a permanent or a removable feature. In busy areas, painted walls may need frequent maintenance, in contrast of our custom decals which require very little upkeep. The perfect solution for McDonalds space. We also printed a design onto Wall Graphic and wrapped around the pendant lighting. The options are limitless! 
Wayfinding Signage
The WC wayfinding were laser cut from 3mm black acrylic, with white vinyl contour cuts applied on top.  These wayfinding elements were transformed into visual jewellery, enhancing the customer journey. Using Acrylic for wayfinding, is lighter and stronger than other signage materials.
Vinyl Lettering
A bright yellow vinyl was contoured cut into the design and applied directly to the counter. Vinyl is long lasting and accurate. Unlike hand-painted signage, vinyl lettering is a way to make sure every letter and part of your display is perfect. Created with 100% accuracy before being printed.
Window Graphics
Internal and external windows were not forgotten in this project. The bold graphics were printed digitally in reverse onto optically clear film and applied onto the glass. Using window graphics creates enormous visual impact in branded environments.
This looks stunning and the team at The Factory are proud to be apart of yet another impressive and exciting project.
Talk to us today on how we can help you with your branded environment.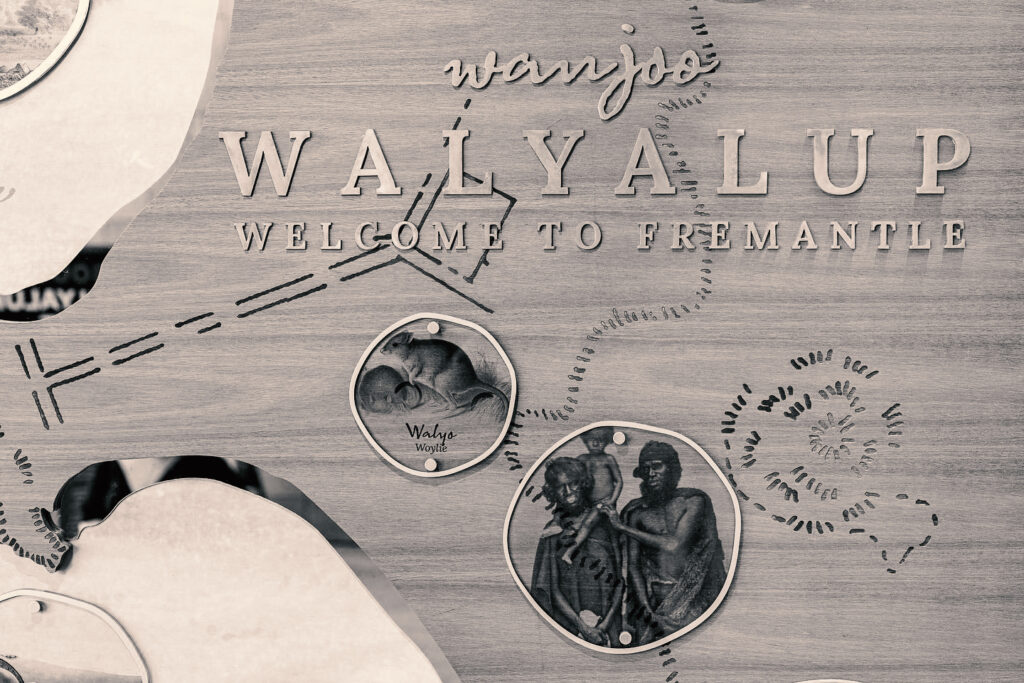 In collaboration with Creative Spaces, this carefully designed and fabricated welcome sign is built up by four layers, reflecting the history of Whadjuk Noongar people and their contribution to the lands.
Read More »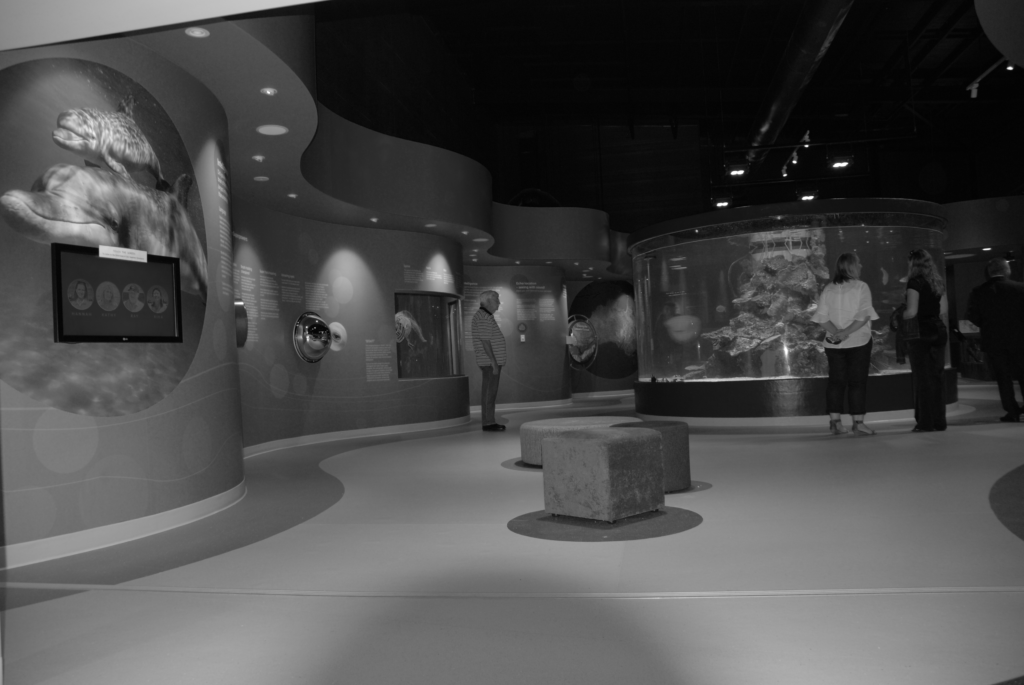 From concept to completion, The Factory were proudly involved in the new development of the Dolphin Discovery Centre in Bunbury, WA.
Read More »